Young adults growing together.
ABOUT BBC YA
The YA group at Bible Baptist is diverse and lots of fun! If any of the following apply to you, this group is for you: You are 18-30 and you 
just graduated High School, you're in college, or you're w
orking too 
much and
 you're dating, you're single, or married in the past 5 years.
YA SMALL GROUP
2nd and 4th Thursday of the month we meet at a home and fellowship and study a book of the Bible, Christian book, or various topics. 
EVENTS, ACTIVITIES, HANGOUTS
1ST SUNDAY LUNCH
The first Sunday of every month we meet together and enjoy some food and fellowship after the morning service!
ACTIVITIES
We do various activities every year and normally have one once a month. We've done bowling, laser tag, camping, hikes, and more! 
EVENTS
We have an annual YA Retreat, Christmas party, Friendsgiving, and we're open to fun new ideas!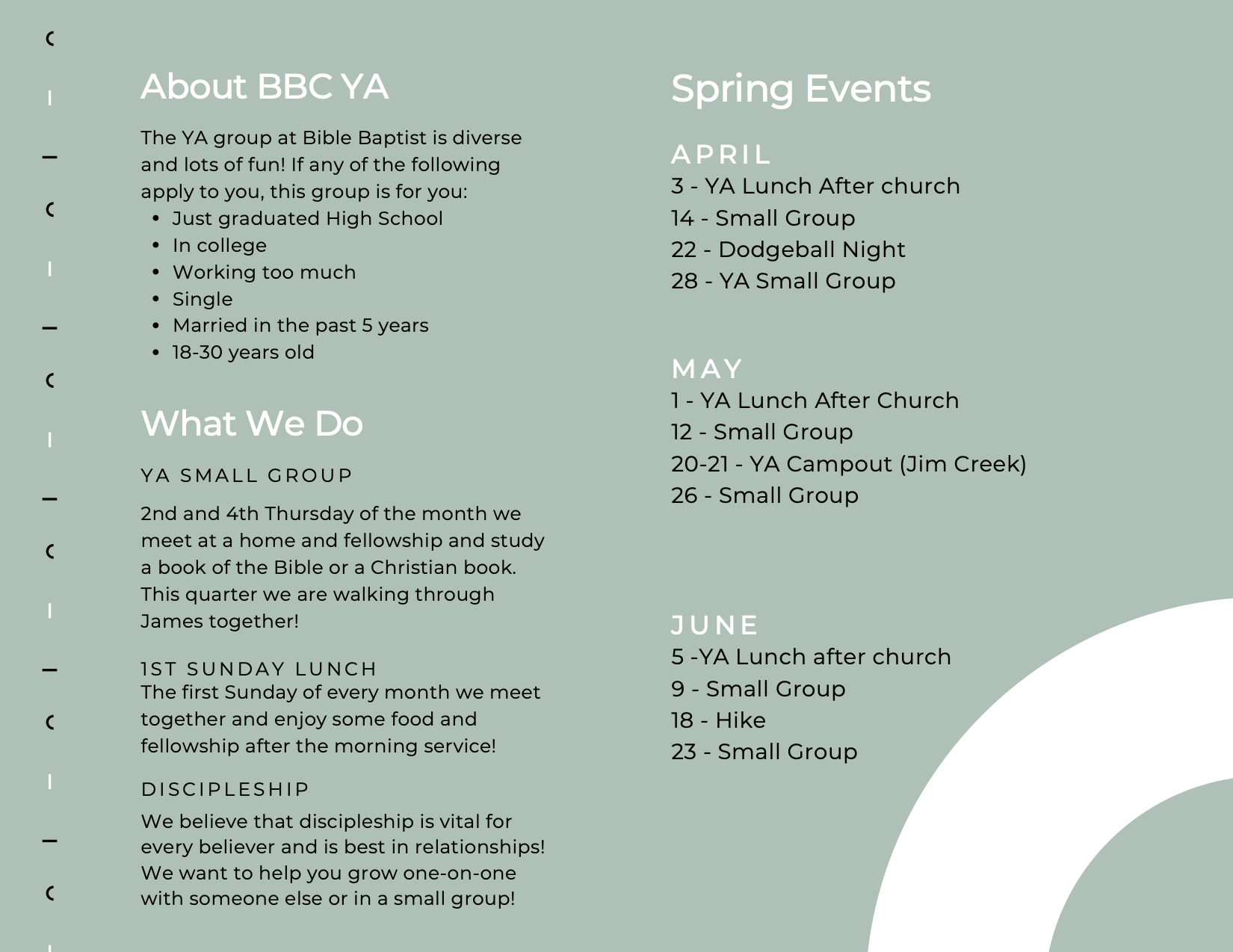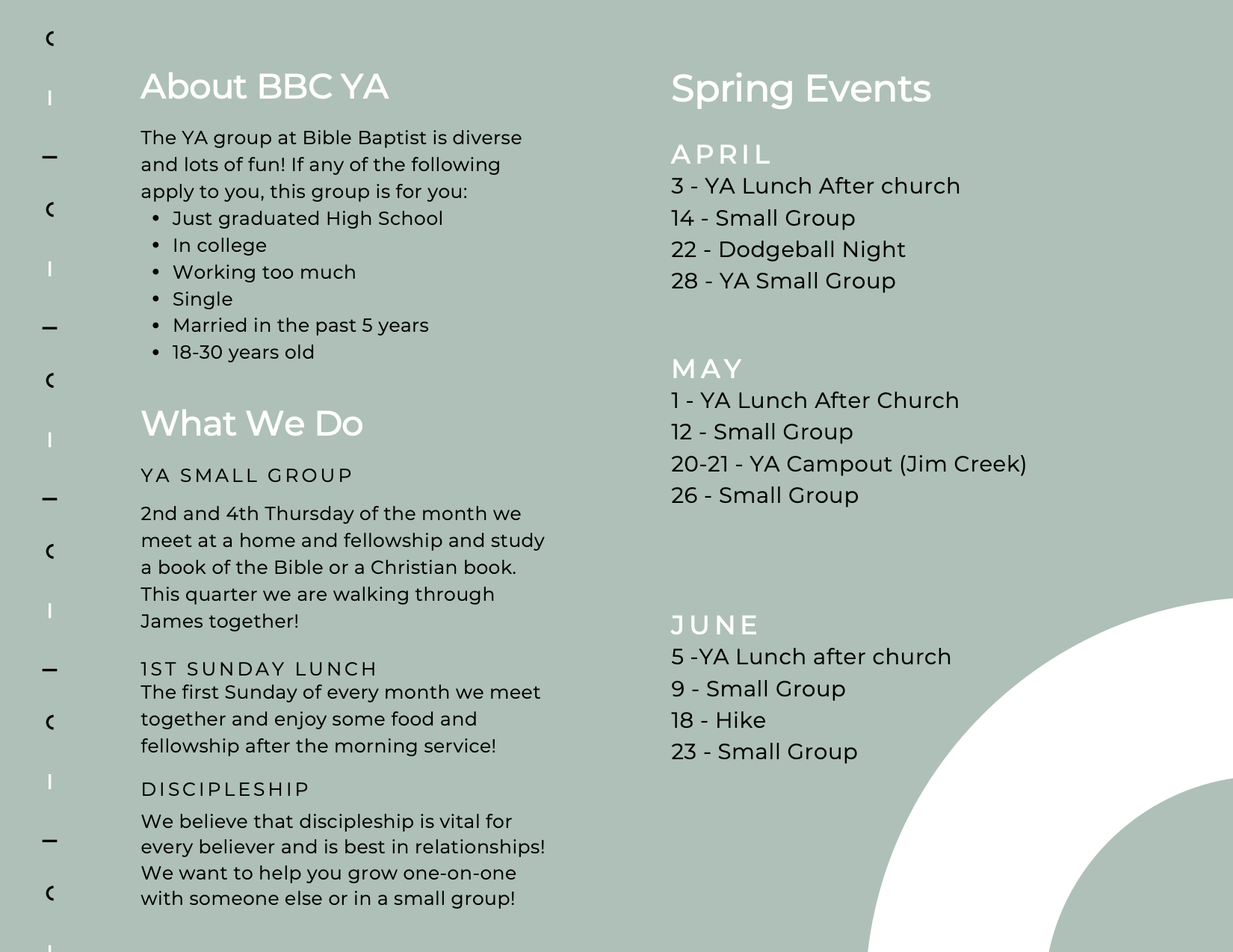 Sunday
9:30am - Sunday School Classes
10:30am - Morning Worship
6:00pm - Preaching Service 
Wednesday
7:00pm - Bible Study and Prayer
* All services interpreted for ASL and in Spanish
Grow. Equip.
At Bible Baptist, one of our goals is to help you understand and apply God's Word. We believe the Bible has the power to transform your life from the inside out. Every message is posted online so you can listen again and share with a friend. Enjoy!